Do you want to turn a guy on? Of course you do! It can be tricky, but with a little finesse you can definitely make it happen. In this blog post, we will discuss 12 ways to get him excited and make him want you. Whether you are trying to heat things up in the bedroom or just make an impression at a party, these tips will help. So read on and get ready to start heating things up!
1.Touch him lightly on the arm or shoulder when you're talking to him
Many people think that the best way to turn a guy on is to be aggressive and push all of his buttons at once. However, this can often have the opposite effect, leaving him feeling overwhelmed and unable to focus on anything else. I
nstead, try taking a more subtle approach by touching him lightly on the shoulder. This will allow you to gauge his reaction and see how he responds to your touch. If he seems receptive, you can then move on to more intimate areas.
However, if he seems uncomfortable or pulled away, it's best to back off and give him some space. Touching him lightly on the shoulder is a great way to gauge his interest and let him know that you're interested in him.
2. Run your fingers through his hair
There's nothing quite like the feeling of running your fingers through a guy's hair, especially when you know it gets him going. Whether you're using your hands to massage his scalp or just lightly tracing your nails along his hairline, this simple gesture can be incredibly erotic.
And since the scalp is full of nerve endings, it's no surprise that this simple act can be such a turn-on for guys. If you really want to drive him wild, try running your fingers through his hair while you're kissing him passionately.
He'll be sure to return the favor in no time!
5 Reasons why your boyfriend might be ignoring you – Read more
3. Lean in close when you're talking to him
If you're looking to turn a guy on, one of the best things you can do is lean in close when you're talking to him. This sends a clear message that you're interested in him and that you want to get closer.
It's also a great way to get him to pay attention to what you're saying. Guys are visual creatures, so getting up close and personal is a surefire way to get his attention.
Plus, it gives you an opportunity to whisper something naughty in his ear, which is guaranteed to get his wheels turning. So go ahead and lean in close next time you're talking to your guy – he'll be more than happy to oblige.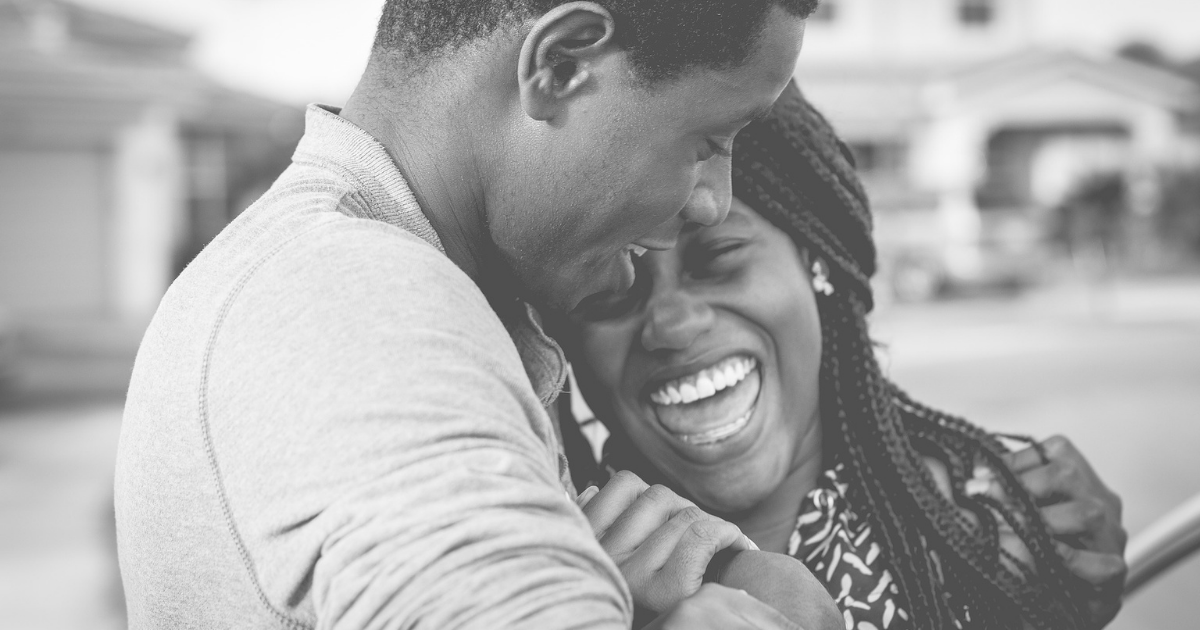 4. Play with his earlobe with your tongue
There's nothing like a little earlobe play to get things started. Just the right amount of tongue can send shivers down his spine and get him ready for more. Here's how to do it: First, wet your lips and lightly run your tongue along the outer edge of his ear.
Next, take the lobe between your teeth and give it a gentle tug. Finally, give it a good licking with your tongue, focusing on the area where the lobe meets the neck.
This hot spot is sure to get his blood flowing and have him begging for more.
5. Stroke his chest and stomach with your hands
Start by stroke his chest with your hands. Gently run your fingers over his nipples and then down his stomach. Circle his belly button with your finger and then trace the line of hair that leads from his bellybutton down below the waistband of his pants.
This will definitely get him aroused. As you continue to stroke his chest and stomach, feel free to increase the pressure and speed. Pay attention to how he responds to figure out what he likes.
Once you've gotten him worked up, you can move on to other areas.
6.Make eye contact and smile often
Making eye contact and smiling are two important body language cues to keep in mind when interacting with someone you're attracted to. By making eye contact, you're showing the other person that you're interested and engaged in the conversation.
Smiling conveys warmth and friendliness, indicating that you're approachable and open to talking. Both of these cues will let the other person know that you're interested in them, which can help to create a mutual attraction.
So if you want to turn a guy on, be sure to make eye contact and smile often.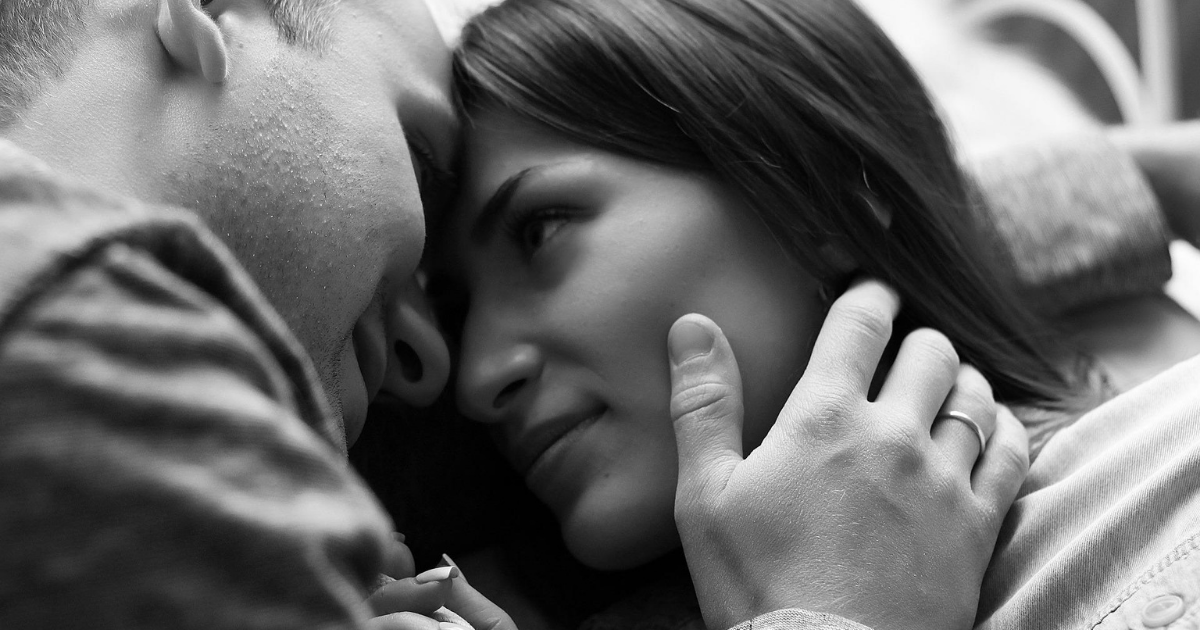 7.Close proximity
Physical proximity is a major factor in sexual attraction, so the closer you are to your guy, the more likely he is to be turned on by you. Of course, simply being close to your guy won't necessarily turn him on.
You also need to make sure that you are physically and mentally present with him. Be aware of his body and how it's positioned relative to yours. If you're standing next to him, you might stand so that your shoulders or hips are touching his.
If you're sitting next to him, you might lean in close or rest your hand on his thigh. Whatever you do, make sure that your actions are deliberate and that you maintain eye contact with him; this will let him know that you're interested in him and ensure that he remains focused on you.
As long as you keep these things in mind, getting close to your guy will help turn him on and take your relationship to the next level.
8. Sitting on his lap
There's no better way than to sit on his lap. The intimate contact will get him excited, and the fact that you're in such a vulnerable position will make him feel powerful.
Plus, the physical closeness will allow you to share some hot whispers in his ear. To really get things going, grind your hips against him in a slow, suggestive manner. He won't be able to resist getting closer to you.
Just be sure to keep things light and fun – this is supposed to be a turn-on, not a turn-off!
9. Pay Him Some Sexy Compliments
One of the best things you can do is give him some sexy compliments. And not just any compliments – sexy compliments. Here are a few examples of how you can let your guy know how hot he is:
"I love the way your muscles look when you're flexing."
"I can't get enough of your kissable lips."
"You make me so hot just by looking at you."
"I love the way you touch me – it feels so good."
Giving your man some sexy compliments is a great way to let him know how much you desire him. Not only will it boost his ego, but it'll also get him thinking about all the ways he can please you. So go ahead and lay it on thick – your guy will love it!
10. Suprise him from behind
A lot of guys love it when their girl surprises them from behind. It's a hot, unexpected way to turn him on, and it can really get his engine revving.
Here are a few tips on how to do it right. First, make sure you have his attention before you sneak up on him. You don't want to startle him, after all.
Second, get close enough to whisper in his ear. This will add an extra layer of suspense and excitement. Third, let your hands wander.
Use your hands to explore his body and tease him with your touch. And fourth, be confident. Be bold and take charge.
11.Tell Him You're Not Wearing Underwear
Just the act of telling your guy that you're not wearing any underwear is usually enough to turn him on. But if you want to really get his attention, there are a few things you can do to make sure he knows exactly what's going on.
First, make sure that you're wearing something that shows off your assets. A tight dress or skirt will let him know that you're not wearing anything underneath, and he'll be able to see the outline of your body.
Second, sneak a peek at him every once in awhile to let him know that you know he's looking. Third, when you're talking to him, lean in close and whisper in his ear that you're not wearing any underwear.
By following these simple steps, you'll have no trouble getting your guy hot and bothered.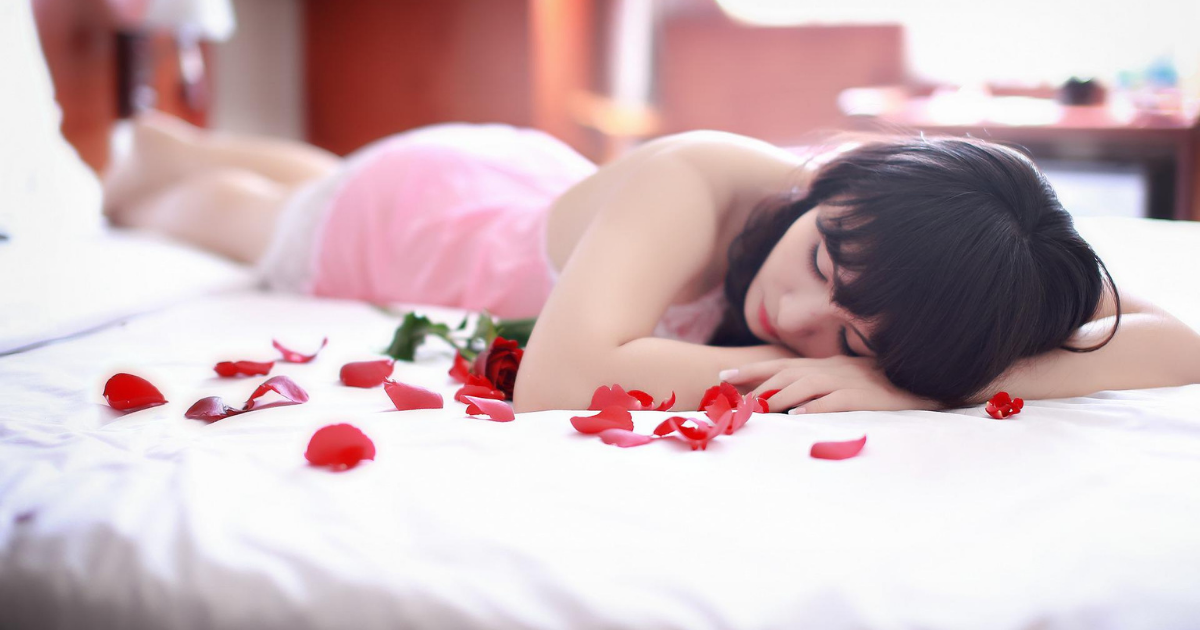 12. Take a shower together
There's something about showering together that is just so intimate. Perhaps it's the fact that you're both nude, or the close proximity. Whatever the reason, there's no doubt that showering together can be a major turn on. Shower sex can be slippery business, so a little extra lubrication will help ensure a smooth experience. So go ahead and turn up the heat in your relationship with a steamy session in the shower.
Conclusion
So, now that you know how to turn him on and keep him interested in you, it's time to put your new skills into practice. Start by thinking about the types of things that make you feel good and confident. When you know what makes you feel sexy and irresistible, use those activities as bait to reel him in. And don't forget to have fun with it! The sexier and more carefree you seem, the more he'll want to be around you.